Managing an IT team of 12 people is part of my current job. Recently, we compiled a list of equipment they needed to do their job optimally.
In case it can help someone, I share here the list of equipment established as being the dream kit of a computer technician.
Computer Technician Tool Kit List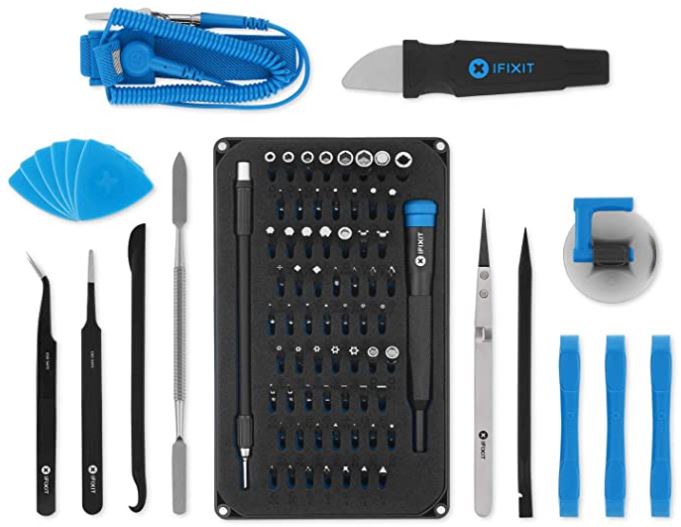 The iFixit Pro Tech Toolkit consists of a number of tools. However, the main attraction is the versatile, rugged driver set. The heart of this set is a single aluminum handle, complete with a free-spinning plastic base. This base makes it easy to apply pressure to smaller screws, while turning the driver with your other hand. At the tip of the driver, you'll find a hexagonal socket for inserting your driver bits. This socket is magnetic, so it will hold tight to screws as long as your tip is conductive. It also measures a standard 4mm in diameter, so it works with most small aftermarket driver bits.